Rascallion Wines proudly supports Dignity Dreams, a NGO that provides comfort and menstrual health education to young women and girls from disadvantaged and at risk communities in South Africa and Africa
Dignity Dreams manufactures and distributes washable sanitary wear ensuring that entering womanhood is a time of joy and celebration rather than a time of shame and pain
Dignity Dreams and Rascallion Wines believe keeping girls and women in education is a vital part of maintaining the drive towards economic and social empowerment for women in South Africa and Africa
Dignity Dreams will receive a portion of the sales price of each bottle of wine sold from the With Love from the Cape collection
Rascallion Wines will also enable consumers to purchase a Dignity Dreams washable pads pack for R220.00 each from our website
100% of the cost of the Dignity Dreams pack will be paid over to Dignity Dreams by Rascallion Wines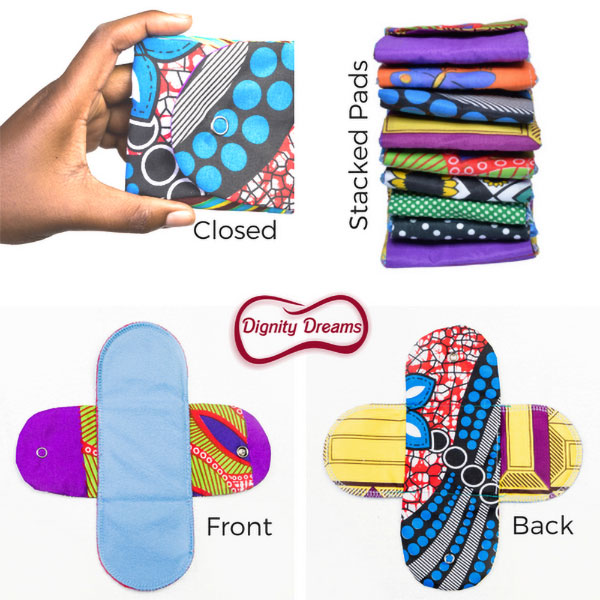 Dignity Dreams provides comfort and menstrual health education to young women and girls. Our washable pads are an integral part of the green economy. Our pads are being worn by those of us who are aware of how unsustainable disposable pads are.
Much of our education and all donations are distributed to disadvantaged and at risk communities. During COVID, it has been increasingly difficult to raise funds for pad donations. Unfortunately periods do not stop during a pandemic and if we do not keep pace, period poverty will undermine the empowerment and education of our young girls.
We manufacture and distribute washable sanitary wear to young girls and women ensuring that entering womanhood is a time of joy and celebration rather than a time of shame and pain.
Founded in 2013 by the late Sandra Millar, Dignity Dreams was registered as a NPO and has grown from strength to strength. Our current CEO Sharon Gordon has been at the helm since June 2017.
Between 2013 and 2015, approximately 30 000 packs were funded and distributed to the girls we serve. Since 2016 Dignity Dreams has grown exponentially and between January 2016 and July 2016 approximately 12 000 packs were distributed, with continued month on month growth.
COVID put a halt to our growth despite this we have managed to keep donating to those most in need. This could not have been done without the help from our fabulous and generous donors.