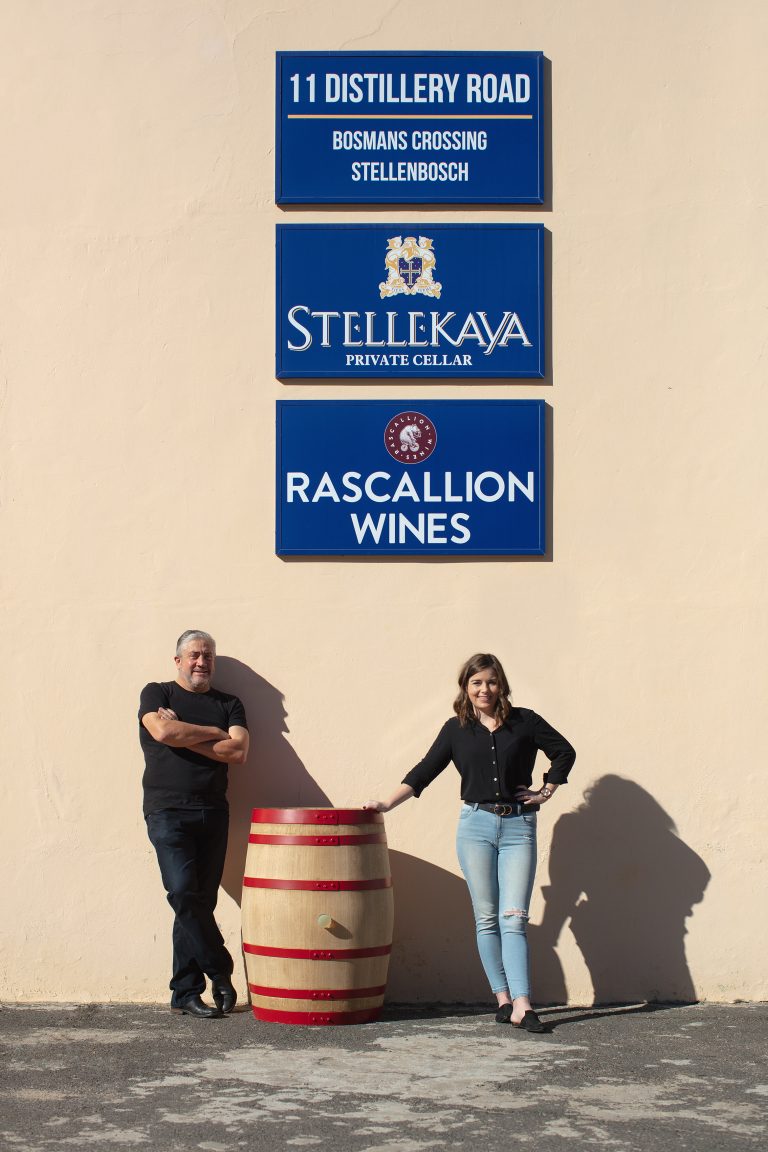 Managing Director, "The Rascal"

Ross entered the wine industry in the UK in 2002 following spells in travel and the digital space. The latter skill set would hold him in good stead when e-commerce began to be noticed by the industry globally. Spell at Matthew Clark and Constellation Europe in the UK, Kleine Zalze and Distell in South Africa, and MMI in Tanzania, led to the founding of Rascallion Wines in 2017 with business partner and co-owner, David Kretzmar.
Aka the Rascal, Ross grew up wine wise in Europe so the balance of drinkability and enjoyability, especially with regards to wine and food, finds expression in the wines that he creates with the help of partner wineries and consultant winemaker, Rianie Strydom.

The travel bug has never left him and opportunities to see new places and experience new foods, cultures, people, and wines, is a large driver, personally.
Micyla fell in love with wine while studying at the University of Pretoria, She then decided to pack her bags and move to Cape Town in 2017 to follow her passion and pursue a career in wine. After working in the digital marketing field for a few years, Micyla received the exciting opportunity to be the Brand Ambassador for Rascallion Wines. Micyla's passion for the wine industry is what drives her. Her goal at Rascallion is to get people talking about wine. She has a passion for wine and people and bringing those two components together and helping people build memories is surely and honour she doesn't take lightly.
Launched in 2018, Rascallion Wines is a négociant based in Stellenbosch.
We source finished wine from our partner wine cellars in Stellenbosch, the Swartland, Darling and Roberston. 
We want to change the conversation so we won't bombard you with history, terroir or complicated jargon –
we're here to provide interesting, easy-drinking wines for you to enjoy.