The winemakers collections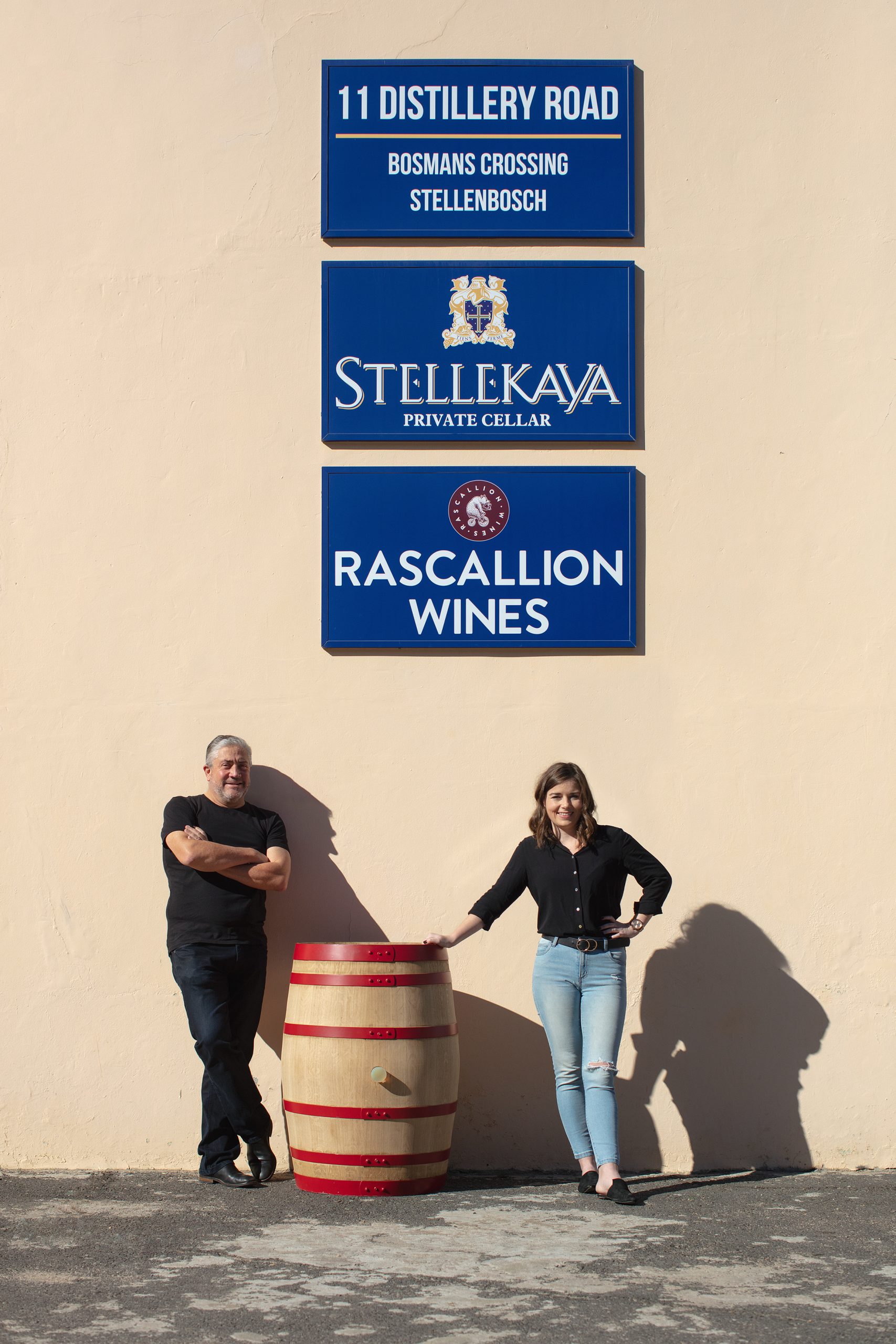 Using cultural references, Ross Sleet, Managing Director and Co-owner of Rascallion Wines, has taken inspiration from a number of sources when it comes to creating the marriage of culture and wine.
The Winemakers Collection represents the pinnacle of what Rascallion wishes to achieve in winemaking. Named in homage to Ross Sleets' Mother, Father, and Grandfather, the wines are evocative, and inspiring, and worthy of the people who inspired them.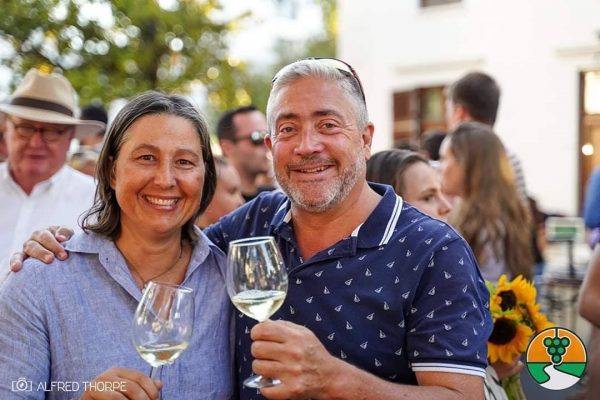 My wine background is Europe, not South Africa. I grew up wine wise in Europe and the UK, selling wine in the UK here before returning to South Africa in 2006. Whilst I drank wine growing up in South Africa, at University etc., when it came to creating the wines for Rascallion, my inspiration came from Spain – Albarino and Riojo, Italy – Gavi di Gavi, Soave, Sicilian blends, Southern Italian red blends, Portugal – Alentejo red and white blends, France – Rhone red and white blends. All these wine regions have a commonality which is that they produce wines of character and depth, and are almost all, blends. Single varietal wines are a relatively new phenomenon in Europe, and it would be unthinkable in many wine regions to just produce a single varietal wine, other than when its being made purely for commercial reasons. Another common thread in these wines is that they are all aromatic in character which means that they are very well placed to go with food as in Europe, wine is considered a food stuff. It is not viewed the same as hard liquor.
So when I look to create wines for our portfolio I use blends to deliver the end result of fruit forward, aromatic, yet easy to drink wines. And easy to drink doesn't mean cheap, it means wines that can be drunk by the glass, bottle, and with food. I pay particular attention to alcohol and pH levels when blending with our consultant winemaker, Rianie Strydom, but mouth feel and drinkability are paramount. So even in our lifestyle range, the With Love from the Cape Collection which are single varietals, the building blocks remain important. We rarely find a parcel of wine that doesn't need some tweaking to meet my specifications which means that the process continually moves forward as each wine is created to deliver the drinkability that I am after
Ross' late Father came from Devon, a richly coloured and beautiful, green tinged county of England. Along the Northern Coast of this county, exposed rocks from the Paleozoic era were found to contain a huge array of fossils of fish. Hence the Devonian era became known as the Age of Fishes, as it spanned the era between sea dwelling creatures and the emergence of the first species to live on land. The Rascal's Father emigrated to South Africa in 1969, and his life, spanning two continents is celebrated with this wine, as is his love of wine, geology, and yes, fish!
Cultivar 100% Chenin Blanc
Style Full-bodied with and elegant finish, subtly wooded
Area of Origin Swartland
ABV 13.15% pH: 3.29 RS: 2.2g/lt
This wine shows a mélange of flavours on the nose of lime, floral, oatmeal, and honey. The palate has a soft entry with a creamy texture, and there is good balance between the subtle acidity from the limey notes and the sweetness from the floral notes. The finish is slightly nutty with a hint of minerality.
The vineyards are situated in Joubertskloof which is 10km from Malmesbury on the Southern side of the Paardeberg. These bush vine vineyards are between 35-42 years old, planted on de-composed granite on South-Eastern slopes with a 100-200m elevation. The wine is made from three different vineyards approximately 100m apart.
The grapes were harvested in three different sessions starting at 20,5 Brix and ending at maximum 22 Brix to provide a good spread of flavour and acidity levels. The grapes were chilled overnight and whole bunch pressed. The free run juice was naturally settled overnight and then racked into 5 year old, 300ltr French oak barrels for natural fermentation. No SO2 was added during this whole process. The wine goes through 100% natural malolactic fermentation and stayed on the lees after fermentation until December 2019 when it was bottled.
4.5star
Platter Wine Guide
89Pts.
Tim Atkin SA Report
91Pts.
Decanter World Wine Awards 2021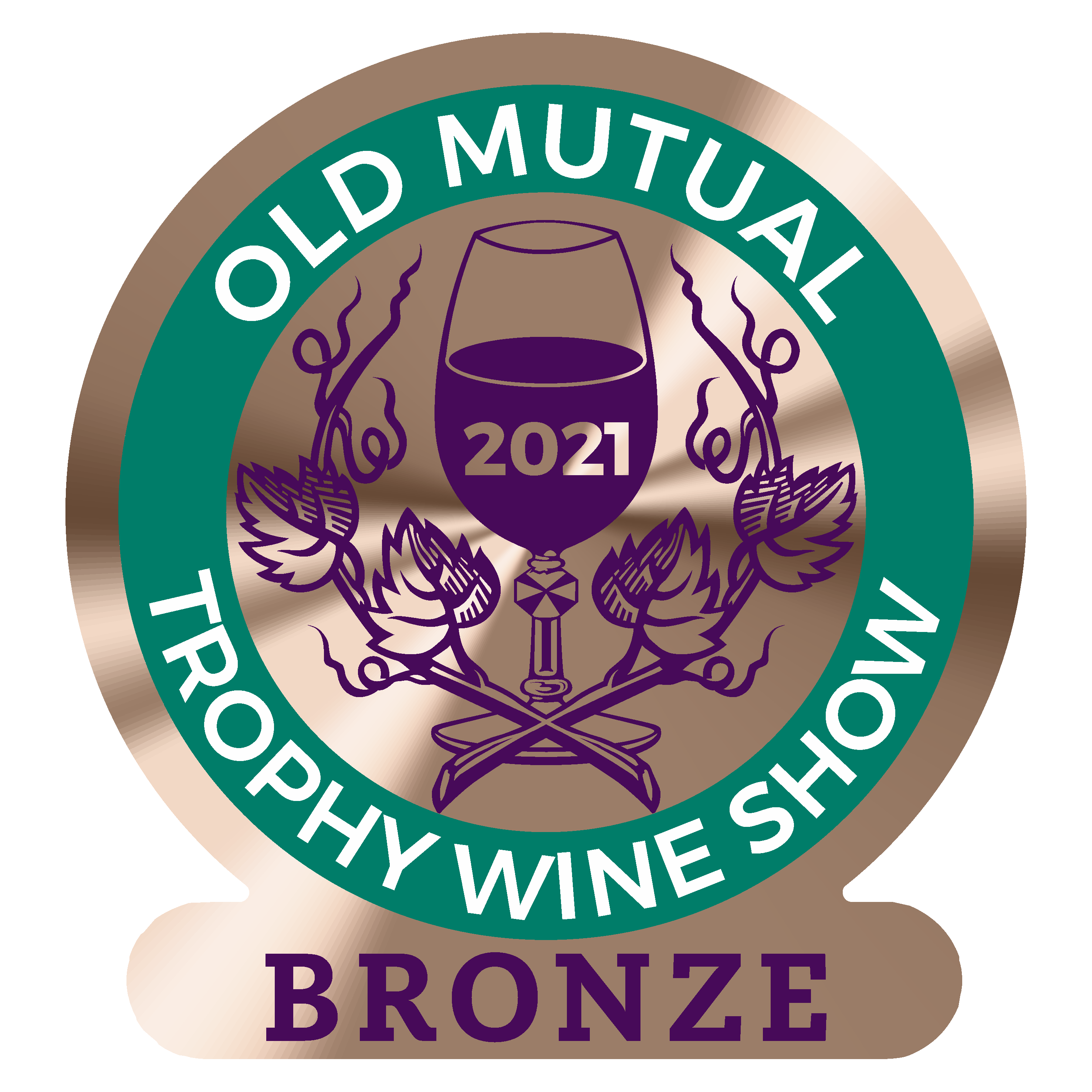 Old Mutual Trophy Wine Show 2021
Named in honour of the Ross' Mother, a sprightly and vividly articulate 83 year-old Mother of three children, and Granny to eight grandchildren, who has lived a similarly vivid life. Growing up in Cape Town in the 1930's and 40's, she spent much of her youth moving between family members in Southern and East Africa, which spawned her love of travel. Moving to England in the early 1960's, she nursed in some of the UK's premier hospitals, before returning to Cape Town in 1969 with The Devonian and two children, and a cat! Her journey as a nurse, Mother, Grandmother, wife, and well-read and travelled woman in celebrated in this wine with its textured and elegant finish, full of stories and experiences to come. 
Cultivar Shiraz (100%)
Style Northern Rhone style, dark fruit flavours
Area of origin: Stellenbosch
ABV 14.43% pH: 3.58 RS: 2.5 g/lt
An exotic and vibrant wine with a crimson color and flavours of star anise, cardamom, and red peppers, with fruit flavors of red berries and red cherries. This full-bodied wine shows a tomato-ginger sweetness on the palate with elegantly layered tannins, fresh, fruity, freshness and a long lingering finish that is textured, composed, and elegant.
This wine is a combination of three different parcels from the Golden Triangle in the Helderberg mountains. The soils are a combination of Hutton and Clovelly on a clay sub-base and the aspect is North facing. The vineyards were planted in 1999 and 2008. The grapes were hand-harvested in mid-March and the low-yielding vineyards deliver small berries with rich red fruit concentration. 
The grapes were harvested in mid-March, and then cold soaked for 3 days until natural fermentation commenced. Pump overs occurred twice a day. After fermentation, the wine was pressed back into stainless steel tanks for malolactic fermentation to take place, and then racked off into in 2nd to 4th fill French oak barrels for 18 month's maturation before bottling. 
4.5star
Platter Wine Guide
92Pts.
Tim Atkin SA Report
91Pts.
Decanter World Wine Awards 2021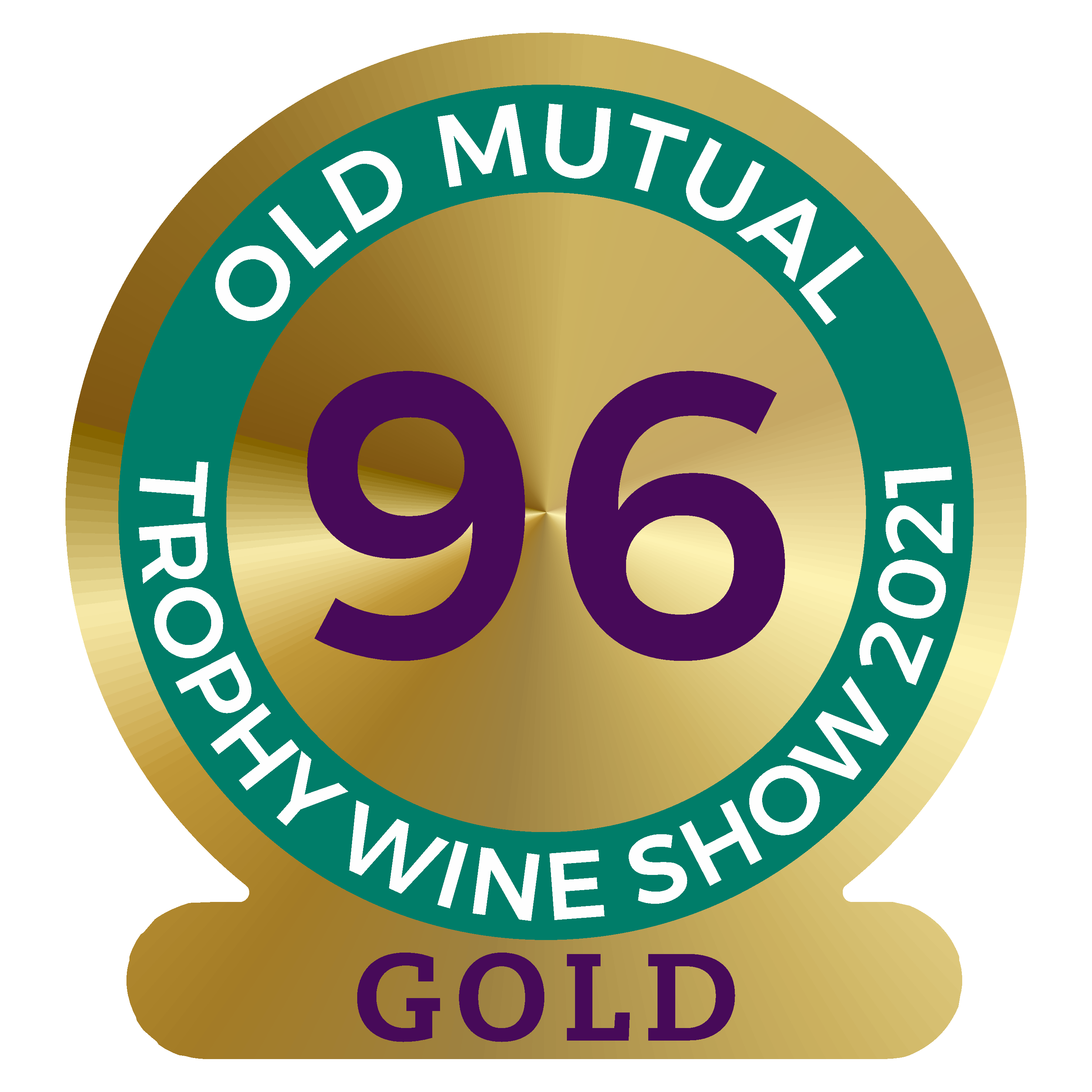 Old Mutual Trophy Wine Show 2021
Named for Ross and his sister's Grandfather and considered to be the original Rascal in the family, Edward Ross (after whom the Rascal was named), had a rich and entertaining life. Choosing to forgo convention in many instances and often not endearing himself to many, nevertheless, he saw service in the South African army and navy in WWII. This wine honours his service and that of many others, many of whom made the ultimate sacrifice. 
Cultivar: Shiraz (52%), Cab Sauvignon (34%), Cinsault (7%), Grenache Noir (7%)
Style Full-bodied elegantly wooded wine
Area of origin Western Cape (Stellenbosch and Paarl)
ABV 14.39% pH: 3.61 RS: 2.6 g/lt
A full-bodied structured wine with great aging potential. Layered flavor of spices, plum and red fruits, backed by violets, black current and pencil shavings. On the palate the fruit flavor follows through on the full-bodied structure of the wine that ends on a savory note.
This wine is a combination of parcels from the Helderberg mountains in Stellenbosch. The soils are a combination of Hutton and Clovelly on a clay sub-base and Northern slope. The Syrah grapes were hand-harvested mid-March and the Cabernet Sauvignon in the last week of March. Low-yielding vineyard secures small berries with lots of concentration and loose bunches. Efficient canopy management practices such as suckering, and tipping ensured sufficient sunlight penetrated the canopy and phenolic ripeness could be reached.  
The Shiraz grapes were harvested in the 2nd week of March at 24,5 Balling, cold soaked for 3 days until natural fermentation kicked and pumped over twice a day. The Cabernet Sauvignon were harvested on the 23rd March at 25 Balling, cold soaked for 3 days and then inoculated in the open fermenter. Initially pumped over 4 times a day and after first half of fermentation was complete only twice a day. The varieties were pressed after total of 14 days on skins with malolactic in 40% new barrels and the balance in stainless steel. After racking all the wine were matured in 300L barrels for 18 months. The Cinsault and Grenache from the 2018 vintage were fermented in closed top tanks and pumped over twice a day in order to keep the freshness. Maturation in 4-5th fill barrels for 9 months. Blending was done in June 2019 and wine bottled in November.
4.5star
Platter Wine Guide
92Pts.
Tim Atkin SA Report
90Pts.
Decanter World Wine Awards 2021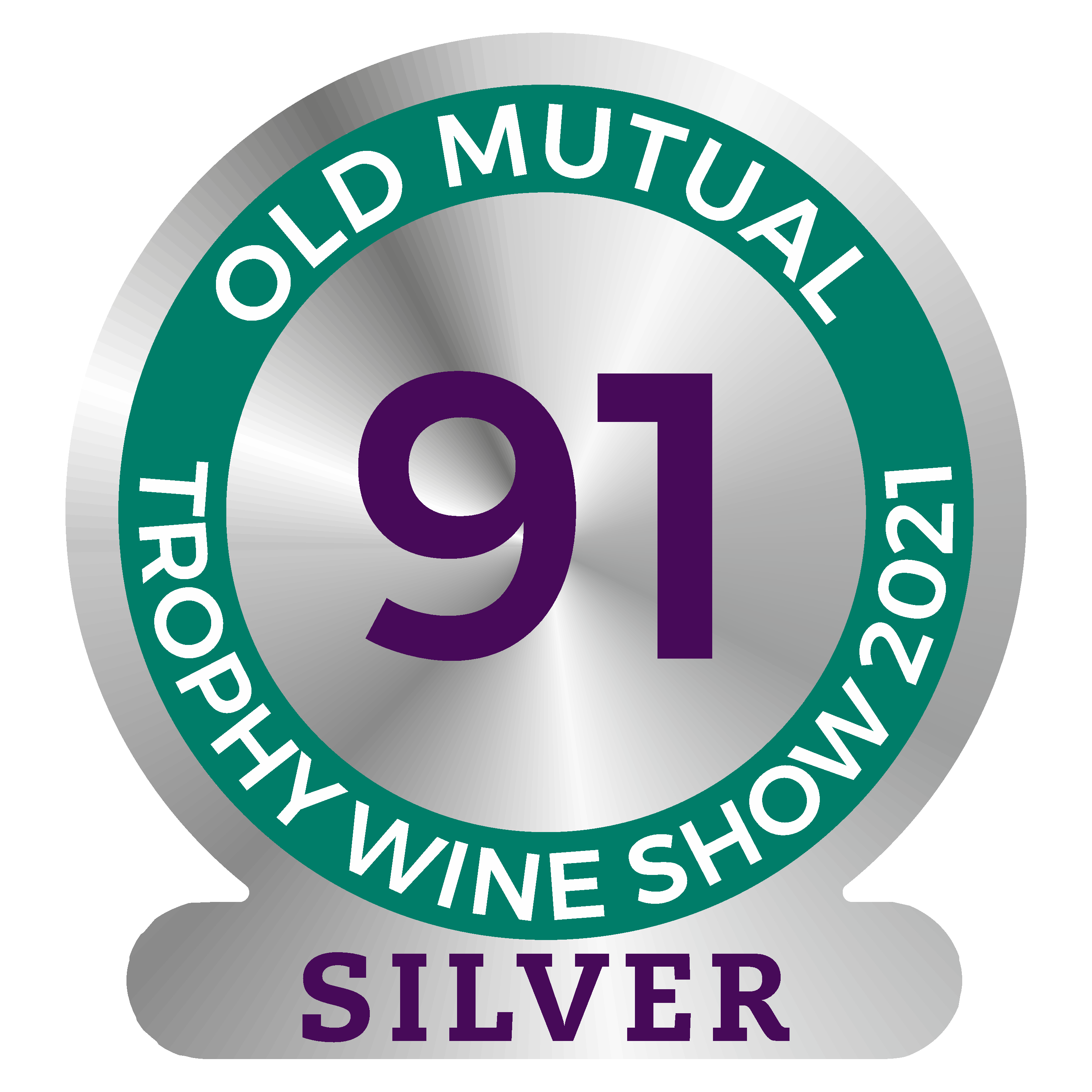 Old Mutual Trophy Wine Show 2021